I got a chance to snap a few pix my garden this week as well as some from the Portland Japanse Garden and International Rose Test gardens yesterday!  Here's the link to the Japanese Garden.  At the top of the page you will find the link to my JULY GARDEN also.  ENJOY
Also I wanted to share with you another scrumptious pendant I got done.  This time a leaf embedded in glass.  Beautiful fine silver with a rich patina really sets off the amber glass!!
YOU GOTTA SEE THIS BIG…CLICK PHOTO TO SEE LARGER!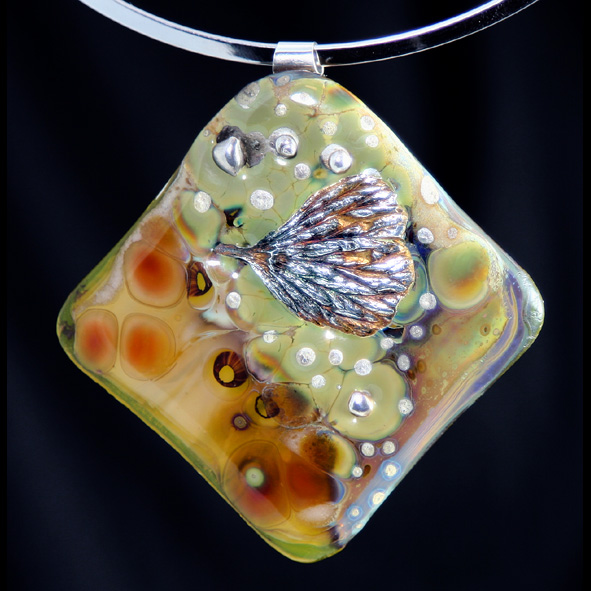 Also THANKS a bunch for the warm reception I have gotten since posting the PANDANT Project
on the blog.  I have added a link in the lefthand column of the blog now to keep you up to date on
all the details of my correspondence with the Chengdu Panda Preserve and preparations for my trip and my Pandant line of pendants!!  Keep in mind..these will not all be in black and white..they will be inspired by all facets of our trip to China!