CLICK THIS TEXT FOR NEW INFO JUST POSTED 7/26 ON THE PANDANT PROJECT!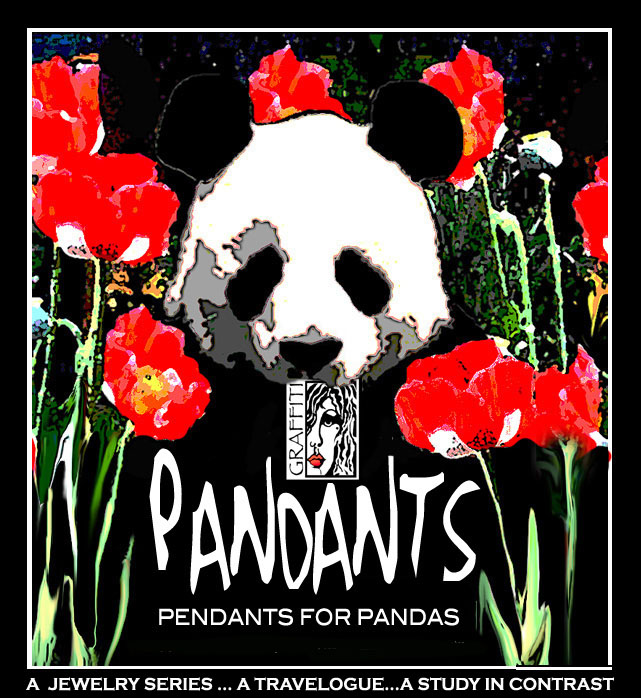 CLICK PHOTO TO ENLARGE!
Good morning all!!
I hope your weekend was wonderful and you were able to keep cool! We had record breaking heat here in the Pacific NW and more to come so I have been spending a lot of time researching our trip to China this fall and trying to figure out our intinerary.
One of the MAIN stops on our trip will be going to one of the biggest Panda breeding facilities in China to see these magnificent endangered beauties up close and personal as well as speak to the administration in person about what I can do to help in any way possible. The Panda is considered a symbol of Peace in China which ignites my passion for protecting their interests even more.
So…with a lot of thinking and brainstorming and juggling my time and charity funds..I decided to launch a new pet project that will be ongoing on the website over the next year or so.
I will be telling you all more later this week but wanted to introduce the new logo for this super exciting pendant line based on CONTRAST. Contrast of black and white, contrast of the Chinese Culture and our own here in America and the similarities as well through my camera lens and journal from our trip in September. And of course the most important feature to this project…the common goal of both countries to preserve the Da xiong mao…."the giant bear cat" panda.