CLICK TO ENLARGE…AZALEA IN BLOOM TODAY!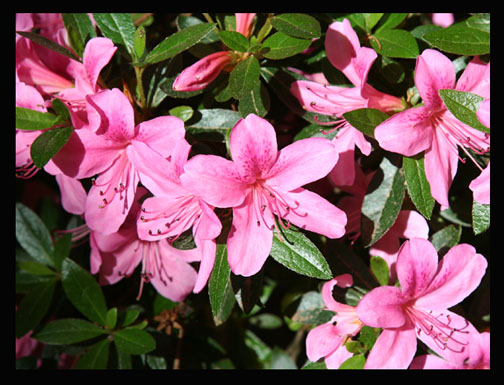 Whoa baby I am one tired puppy!! Tomorrow I'll show you some pix of all the work I have been doing in the garden this week, but today I want to let you all know that my two Ebay auctions are closing tomorrow evening and Monday evening. Click on the BID tab in the upper part of this page to view the details. These two pieces are incredible and will make a super focal to any necklace or just as is on a chain.
Be sure to check out the audio buttons on each auction too. They are both different.
I will add a sterling bail of your choice for hanging if you decide you do not want to embellish it yourself with wirewrapping etc.
Hope you all are having a super weekend!!
CLICK ON PHOTOS TO VIEW BIGGER THAN LIFE!!