PLEASE CLICK THE PHOTO TO ENLARGE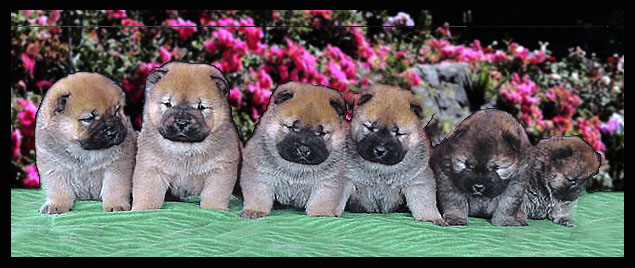 Ok..I promise that I will post a piece of jewelry here next…but dang I couldn't resist showing you all this photo!!!! These babies are sired by our Champion smooth chow Derek. This was the result of a frozen "swimmer" breeding with a surgical insemination believe it or not..PUPSICLES!!! Six beautiful PUPSICLES!
The teeny one on the end looks like she could be from a different litter but she's just petite and strong as an ox to be the only girl in this group of hooligan boys
The litter was bred by my friend Bill Buell of Sitze-Gou Chows. Thank you so much Bill for bringing these beautiful babies into this world!! I am anxiously awaiting the next round of photos!!!