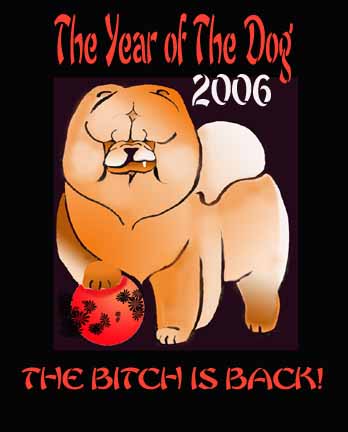 IS EVERYONE READY FOR A JEWELRY SHOW??
Today is the day!!!! My Chow Jewelry Specialty Show will be opening tonite at 8:00 PM EASTERN TIME..(or 5:00 my time here in Pacific time zone)
Until that time the kennel is in lockdown with only the bare bones showing, but at the designated hour the doggie door will fling open and you can access the Specialty page via my WEBSITE
---
SOME DETAILS YOU WILL NEED FOR
THE SHOW:
---
BE SURE TO GO TO CHECK OUT THE LIVE AUCTIONS GOING ON FOR THE 3 HOUR SHOW DURATION
I WILL BE AT MY CHAT ROOM FOR THE 3 HOURS AS WELL..JUST CLICK ON THE WAGGING CHOW TAIL ON THE WEBSITE
DON'T FORGET TO PICK UP YOUR FREE GIFT AT THE SPECIALTY SHOW PAGE
YOU CAN NAVIGATE TO ALL THE CHOW ITEMS VIA THE SPECIALTY PAGE OR THE REGULAR BUTTONS IN THE LEFT COLUMN
CHECKOUT IS A BREEZE…IT IS HIGHLY RECOMMENDED TO CREATE AN ACCOUNT NOW, BEFORE THE DOORS OPEN (at top of website ,MY ACCOUNT) TO SPEED UP THE CHECKOUT PROCESS
I WILL BE ADDING A COUPLE OF NEW PIECES IN DURING THE SHOW SO KEEP CHECKING BACK
THERE WILL BE NO VIP PRICING AT THIS PARTICUALR SHOW
My next show in late spring will have discounts for my registered VIP designers
I am so excited to see you all to touch bases with old acquaintances and friends and hopefully make lots of new ones as well!!! Don't forget to come by the CHAT ROOM!!!
Love,Sandra
GRAFFITI JEWELRY
http://www.sandramiller.com