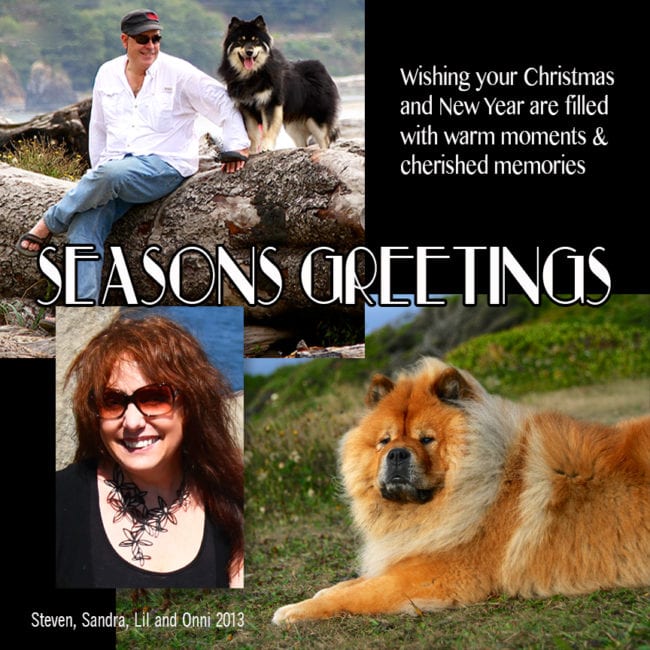 Hello dear friends,
As Steve, Lil, Onni and I get ready to head for the coast for our holidays, I keep thinking of what this past year has brought for us, our family and friends, and how grateful we are for each and every one of you in our lives.  You are ALL treasures to me, plain and simple.
On a personal level, there have been a series of "interesting" (but managable) events that have happened in my own life in 2013 , which have inevitably closed a big chapter for my art, but in turn, opened exciting new opportunities for my muses as well in graphic design, painting , and photography.  I can't wait to share with you where I am heading in 2014 with my work .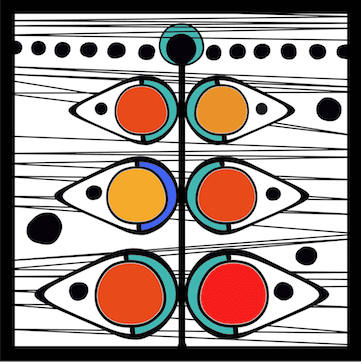 As of January 1, I will no longer be creating jewelry as a full time business, but not to worry…..I will have occasional pieces which I will be showcasing and offering to the public as my eyes allow me to work on such tiny details.   You can be CERTAIN there will be some incredible bead collection offerings in 2014.  I have lot of photographing to do to get ready for my first travel bead extravaganza!!!  As soon as the holidays are over I will show you photos of my DINING ROOM reclaiming project…(aka the bead studio)
Please stop by my Facebook studio page to follow our coast trip and join us on a virtual vacation as an armchair tourist!!!  The weather will be in the 50's with a number of sunny days forecast. We love the rain too so I am prepared for everything.   I am bringing my watercolors with me and may offer a small original painting or two while we are at the coast.  We will see what inspires and amuses!!
  CLICK HERE to follow us on Facebook and Merry Christmas to all!!!!